The aging workforce, rising stress level of workers, changing lifestyle, the lack of exercise and so on lead to many work-related illnesses. KOSHA offers various programs to improve workers health
Financial support for health promotion activities
Applying for the financial support
Eligible applicant : Workplaces or consortiums seeking to launch or have launched health promotion activities in establishments
Health promotion activities by workplace types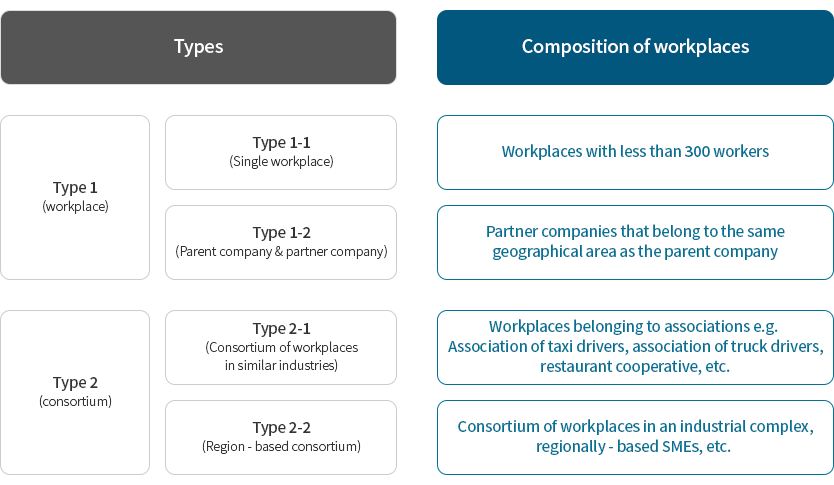 Health promotion activities by workplace types

Type1-1(Single workplace): Workplaces with less than 300 workers
Tyep1-2(Parent company & partner company): Partner companies that belong to the same geographical area as the parent company
Type2-1(Consortium of workplaces in similar industries): Workplaces belonging to associations e.g. Association of taxi drivers, association of truck drivers, restaurant cooperative, etc.
Type2-2(Region - based consortium): Consortium of workplaces in an industrial complex, regionally-based SMEs, etc.